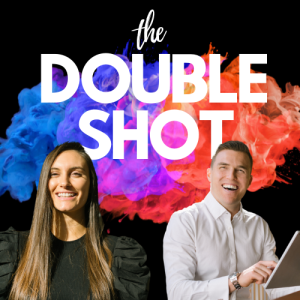 Wednesday Sep 09, 2020
Special Interview with Bernard Salt - Post-COVID Australia.
James and Alex interview Australian demographer royalty, Mr Bernard Salt.
One of their favourite figureheads of Australian Demographics and writer for The Australian.
Bernard is a beaming light not only of relevant data, but shining optimism into the future for our young and bright country.
Instagram @thedoubleshot.podcast
Get in touch alexf@jlf.com.au | jamesf@jlf.com.au
Learn something on our next webinar | https://www.custodian.com.au/events/7stepstowealthevents/
All views and opinions discussed are that of the hosts. They do not endorse reliabibility or accuracy of their information and it is all intended for personal and not commercial use.