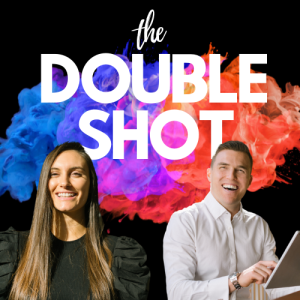 Tuesday Nov 17, 2020
Special Interview with Michael Matusik
Matusik is one of Australia's most highly regarded Property Authorities when it comes to following the numbers and analysing what the data actually means for real estate. Michael shares his insights on the market, where it has been and where it is going. He is light-hearted, knowledgable and to the point. All interested in real estate should listen.

You can read more about Michael Matusiks insights on his website
matusik.com.au

Instagram @thedoubleshot.podcast
Get in touch alexf@jlf.com.au | jamesf@jlf.com.au Learn something on our next webinar | https://www.custodian.com.au/events/

All views and opinions discussed are that of the hosts. They do not endorse reliability or accuracy of their information and it is all intended for personal and not commercial use.